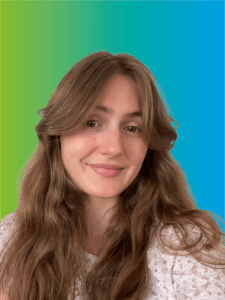 It gives us immense pleasure to welcome on board Aurore Chopat, who joined Leaf in June 2022 as Leaf's Sales Administrator for Europe, Middle East, Africa & Asia
With a Bachelor's Degree in International Management, Aurore gathered extensive experience in the administration of sales through several past positions.
In her role at Leaf, Aurore is responsible for the sales administration in her designated region. Her efforts include, but are not limited to, clients' order management, forecast management of stocks, and supply chain.
Discover Aurore, Sales Administrator for Leaf, in this portrait
What was the field of activity of your previous experiences?
Aurore: "After finishing my degree, I worked for an energy supplier in France. I then joined a company which provides medical equipment for clinical trials (including research studies for COVID-19 vaccines and treatments) around the world."
What is your favorite movie ?
"Mamma Mia, the best feel-good movie!"
What do you like most about teamwork?
"I like being able to share thoughts and see different points of view. It usually brings out the best ideas."
What is your favorite song? 
"It would be Nightmare by The Veer Union."
"Green such as the forests in Les Vosges, the beautiful mountains in Eastern France where I was born and raised."