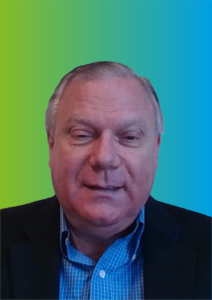 We are happy to welcome Joe Carmosino as part of our team. Joe joined in November 2022 as Leaf's Technical Sales Manager, North America
Through his position at Leaf, Joe will serve our partners and clients, providing technical knowledge in the efficient use of our products. Joe will engage in various missions to support our customers in North America, from consulting on our products to technical problem-solving.
With his degree in Chemistry & Biology, as well as his extensive experience in grain processing, Joe will strengthen our technical sales team in North America to further develop our partnerships and serve this market.
Learn more about Joe, Technical Sales Manager North America, in his portrait
What is your school background?
Joe: "I received my Bachelor of Science degree in Chemistry & Biology from Marian University."
What was the field of activity of your previous experiences?
Joe: "I spent over 20 years working in the grain-processing industry, as a lab manager, operation manager, quality systems manager, and technical director."
When you were a child, what was your dream job?
Joe: "I was always fascinated by the fields of science. They were the key to unlocking the mysteries of the world around us."
If you were a feedstock, what would you be?
Joe: "Corn, it's the most versatile resource on the planet. It provides us with the means to produce food, fuel, and chemicals!"
Can you briefly tell us about your first day at Leaf?
Joe: "My first day at Leaf was a whirlwind of meetings and gathering information about the company and this new position."