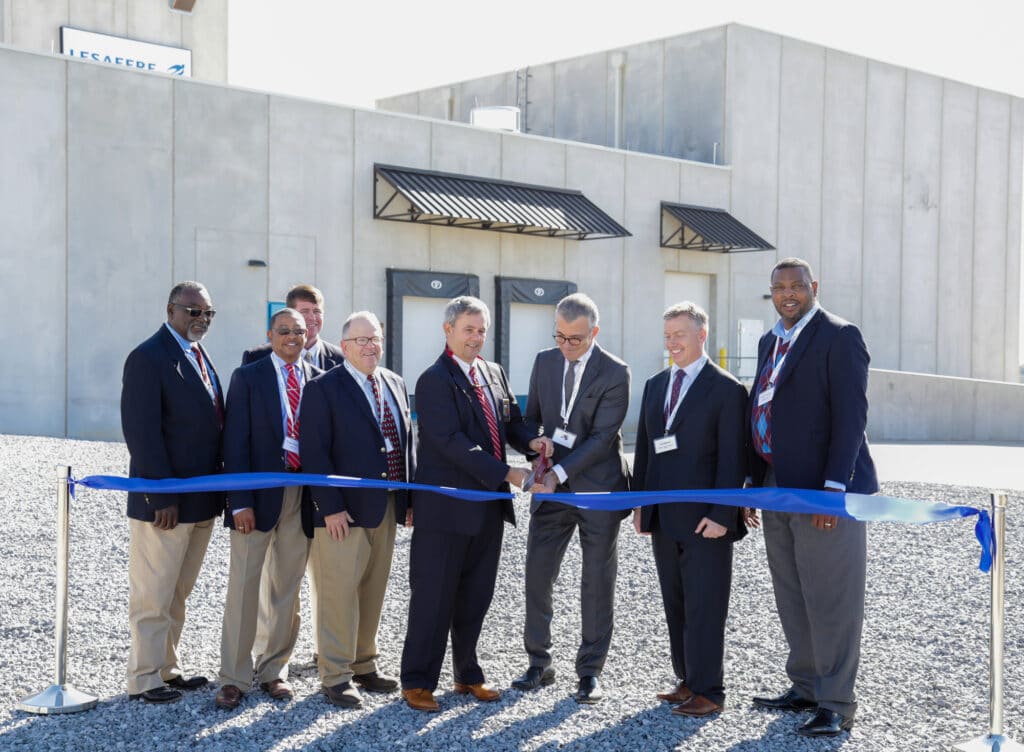 On Tuesday, January 10, Antoine BAULE, CEO of Lesaffre, Thomas Benner, President and CEO at Lesaffre Yeast Corporation LLC and Red Star Yeast, and Didier Masy, General Manager of Leaf – Lesaffre Advanced Fermentations, inaugurate the new Lesaffre Yeast Corporation drying facility in Headland, Alabama and celebrate the launch of Leaf's new bioengineered yeast for ethanol production .
Lesaffre celebrates a major milestone with the inauguration of its first yeast drying facility in the United States. The drying facility is located in Headland, Alabama where Lesaffre and Red Star Yeast operate a cream yeast facility since the 1990's.
On January 10, at the occasion of the grand opening of the yeast drying facility, Leaf – Lesaffre Advanced Fermentations, announced the launch of its new bioengineered yeast, ER-Xpress™, a robust enzyme expressing yeast specifically developed for the US bioethanol industry. This new strain will be produced and dried in the new facility.
"Lesaffre is pleased to invest and extend its industrial yeast manufacturing network in the USA. This new yeast drying capacity will enable us to continue to develop tailored products and to address our white biotech customers' development strategies." says Antoine Baule, CEO of Lesaffre.