Triveni Engineering & Industries Limited (TEIL) is an Indian conglomerate founded in 1932, and currently operational with diversified businesses including biofuel applications. TEIL is one of the largest integrated sugar & ethanol manufacturers in India, and a market leader in their engineering business, spanning power transmission, water & wastewater treatment solutions.
As one of the major contributors in the nation's ethanol blending program (EBP), the company has expanded its ethanol production capacity in the recent past and currently operates with 660 KLPD capacity. Their newly made grain-based distilleries were commissioned with Ethanol Red®, the flagship product of Leaf by Lesaffre and reference for grain ethanol.  This commissioning follows TEIL's ambition to reach over 1,110 KLPD production capacity by 2024.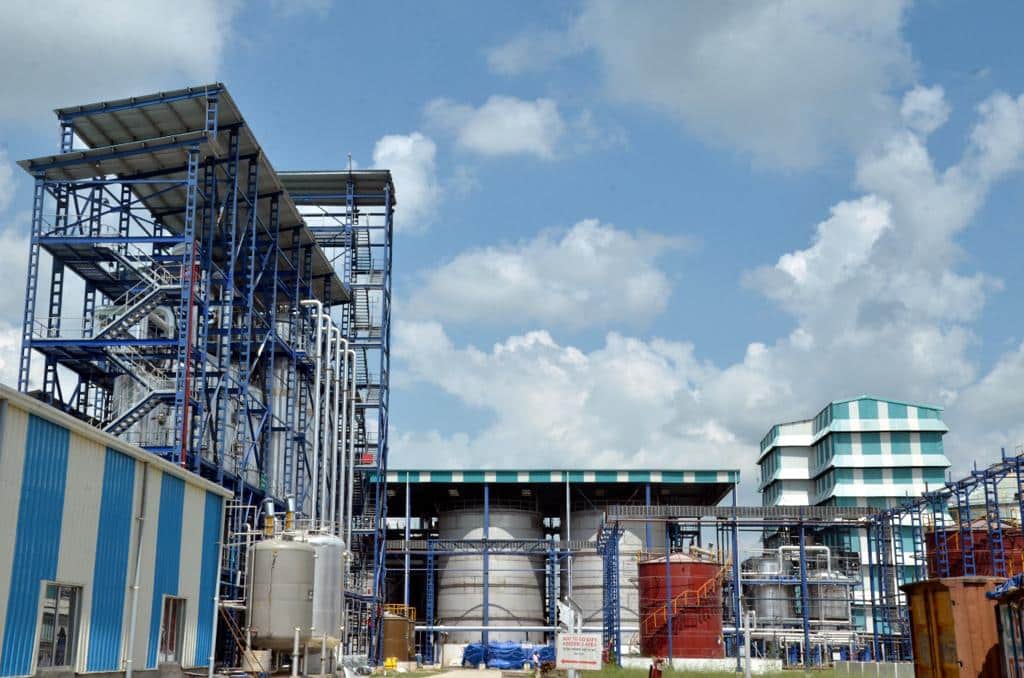 Since 2022, we have been working hand-in-hand with Triveni's distilling team to ensure reaching full production capacity, with the highest efficiency. From the beginning, our technical service team has been offering specific recommendations, adapted to Triveni's process to achieve higher KPIs – yield, energy saving, and productivity – over the last year.
Starting from the commissioning stage, we have been collecting the relevant data to optimize process parameters and working jointly in implementation of the data-based recommendations. This continuous improvement approach allowed us to optimize propagation, manage rehydration and limit stress step-by-step, amongst other key actions which together lead to performance improvement and profitability maximization.
Successful outcomes, facilitated by our lasting collaboration
Our on-going partnership, facilitated by Triveni's team on-site, has already led to promising results. Within less than a year, a significant increase in fermentation productivity and efficiency has been achieved. For example, the Milak Narayanpur (MNP) unit was able to meet full capacity of 160 KLPD, with improved ethanol concentration that went from ~13% v/v to 15% v/v ethanol concentration with residual sugars (RS) below 0.15% w/v.
With the great improvement of KPIs through continuous adaptation of technical approach, TEIL is able to get closer to their 1110 KLPD production goal, while maximizing efficiency and profitability.
"Working with Leaf has facilitated the commissioning of our grain Ethanol production units. Their commitment to our success has resulted in productivity and yield improvement, that we are very happy to witness. Thanks to Leaf for their immense support, we are getting closer to our targets!" 
– Mr Prakash, Vice President, Triveni Engineering & Industries Ltd.