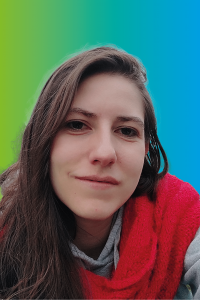 We are happy to welcome Leticia Dalmollin as part of our team. Leticia joined in October 2022 as Leaf's Technical Service Representative, South America.
Through her position at Leaf, Leticia will serve our partners and clients, providing technical support in South America. Leticia, through her process and fermentation expertise, will monitor industrial parameters and results in technical problem-solving.
With her degree in Bioprocess Engineering & Biotechnology, Leticia strengthens our technical team in South America to further enforce our partnerships and serve this market.
Learn more about Leticia, Technical Service Representative South America, in her portrait
What is your school background?
Leticia: "I graduated in Bioprocessing Engineering and Biotechnology, from the Federal University of Parana State."
What was the field of activity of your previous experiences?
Leticia: "I used to work directly within production process of corn ethanol."
When you were a child, what was your dream job?
Leticia: "My dream job was to become and astronaut. To this day, I am still in love with space."
What is your favorite movie?
Leticia: "It has to be Back to the Future!"
What is your favorite song?
Leticia: "I don't want to talk about it, from Rod Steward (1975)."