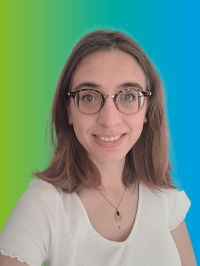 It gives us immense pleasure to welcome on board Sophie Le Borgne, who joined Leaf in June 2023  as Sales Administrator and Supply Chain Manager!
Sophie built her experience working as Customer Service Assistant in the United Kingdom and then in France, within the Lesaffre Group. 
In her role, Sophie handles orders' processing, customer requests and Leaf's supply chain management, for both Europe and Asia. As part of her role, since June 2023, Sophie foresees the Supply Chain needs of Leaf to ensure that all orders are delivered on time, in full, at the right place and under the right formats.
Learn more about Sophie, Sales Administrator and Supply Chain Manager for Leaf, in her portrait
What are your previous professional experiences?
Sophie: "I started my career as Customer Service Assistant, and have previously worked in another Lesaffre entity. I have done my Master's internship within Lesaffre, at the same position, and was hired then."
What do you like most about teamwork?
Sophie: "I like the fact that with different skills, knowledge and backgrounds, we are able to communicate, to find ideas, to find solutions and paths towards a common goal. I also love listening, learning, sharing and laughing wih my teammates."
Why did you chose to join Leaf?
Sophie: "I wanted some change, and took the opportunity to join Leaf! Learning about Leaf's offer and vision made me want to be a part of it, both to face new challenges and to help enable a better future."
What motivates you in your work?
Sophie: "What motivates me the most is the opportunity to learn, to grow, and to discover new things."
Sophie: "'I never lose, I either win or learn', from Nelson Mandela."