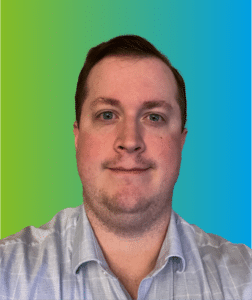 We are proud to welcome Braxton Carter as part of our team. Braxton joined in November 2022 as Leaf's Technical Sales Manager, North America
Through his position at Leaf, Braxton will serve our partners and clients, delivering value through his technical knowledge in the efficient use of our products. He will engage in various missions to support our customers in North America, from consulting on our products to technical problem-solving.
With his B.S. Biology Degreeand Master of Science in Bioprocessing and Bioenergy, as well as his extensive experience in fermentation, Braxton will strengthen our technical sales team in North America to further develop our partnerships and serve this market.
Learn more about Braxton, Technical Sales Manager North America, in his portrait
What was your favorite subject at school?
Braxton: "My favorite subject has always been biology."
What was the destination of your last trip?
Braxton: "I last went to Florida & the Bahamas"
Can you briefly tell us about your first day at Leaf?
Braxton: "On my first day, the whole North & South American team gathered for a meeting in Minneapolis, Minnesota. It was great to meet all of my teammates on my first day!"
Braxton: "I am inspired by Albert Einstein, because he rejected conventional thinking to propose novel theories that advanced knowledge on a fundamental level."